Mental Health Awareness Week 2023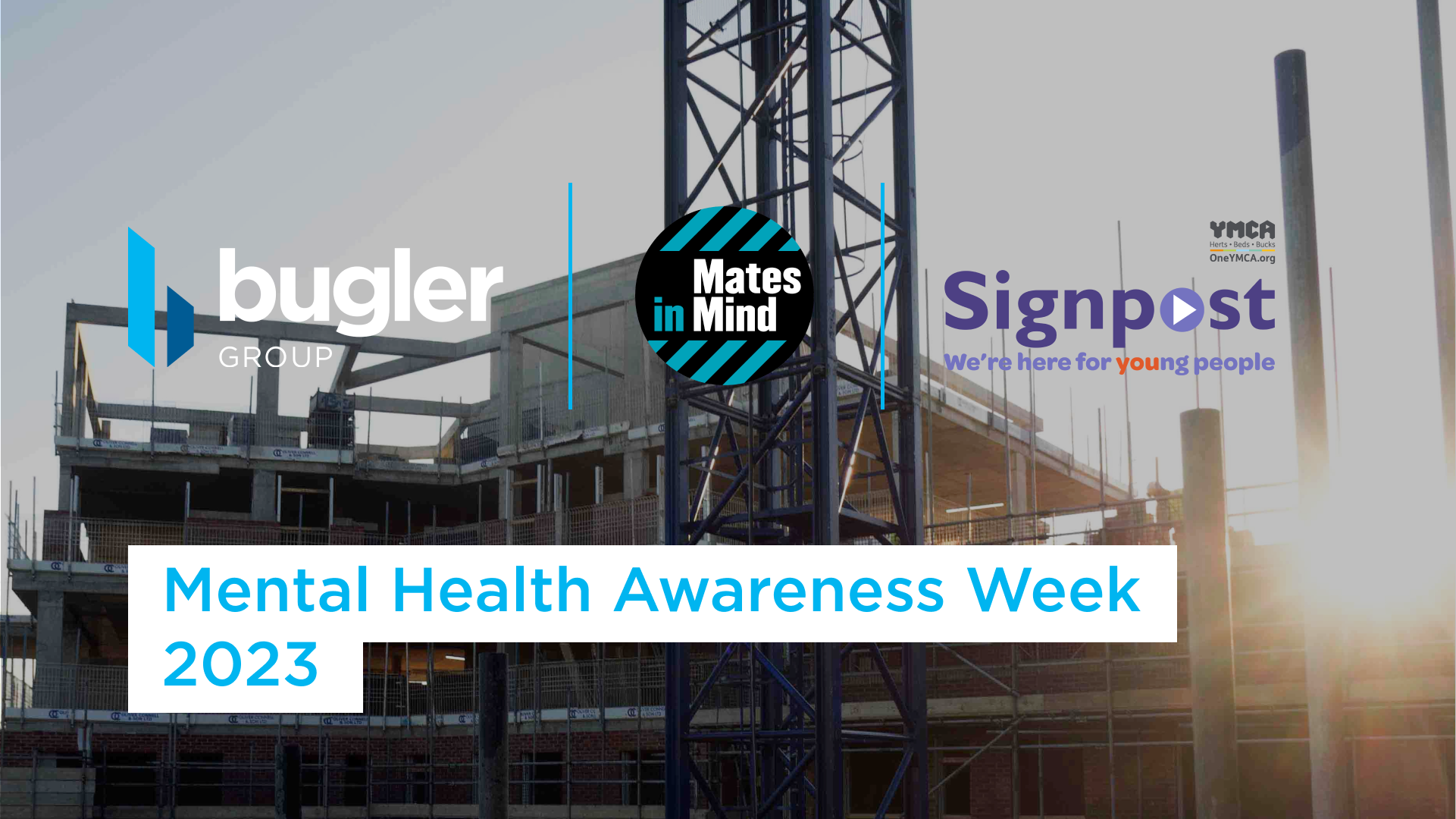 Across the Bugler Group, we have been recognising Mental Health Awareness Week 2023.
Mates In Mind 
We are pleased to announce a new partnership with Mates In Mind, a mental health charity which works with organisations within construction on their approach to mental health.
Our partnership is going to help us support each other with our mental health, and on Friday, 19th May, people from across our Production Team attended a talk on this year's theme, anxiety, and then had time for a discussion at the end around the importance of supporting each other and signposting to resources which can help us all with our mental health and wellbeing.
Signpost Counselling
We are also pleased to have continued our longstanding relationship with Signpost Counselling, part of OneYMCA. Signpost provides counselling, coaching and other support to help young people overcome challenges in their lives.
We have committed once again to supporting their vital work, with a £30,000 donation to the team. Our previous donation of the same amount last year enabled 1,000 sessions for 125 young people, bringing these individuals to a point of "wellbeing independence".
Bugler Group CEO Andy Bugler says, "This Mental Health Awareness Week we have committed to supporting the mental health and wellbeing of our people with a valuable partnership with Mates In Mind. We have also reaffirmed our support of Signpost Counselling, whose work is making such an important difference to young people across South West Hertfordshire. We are proud to be talking about, and supporting mental health."