Bugler Group at 2023 Conferences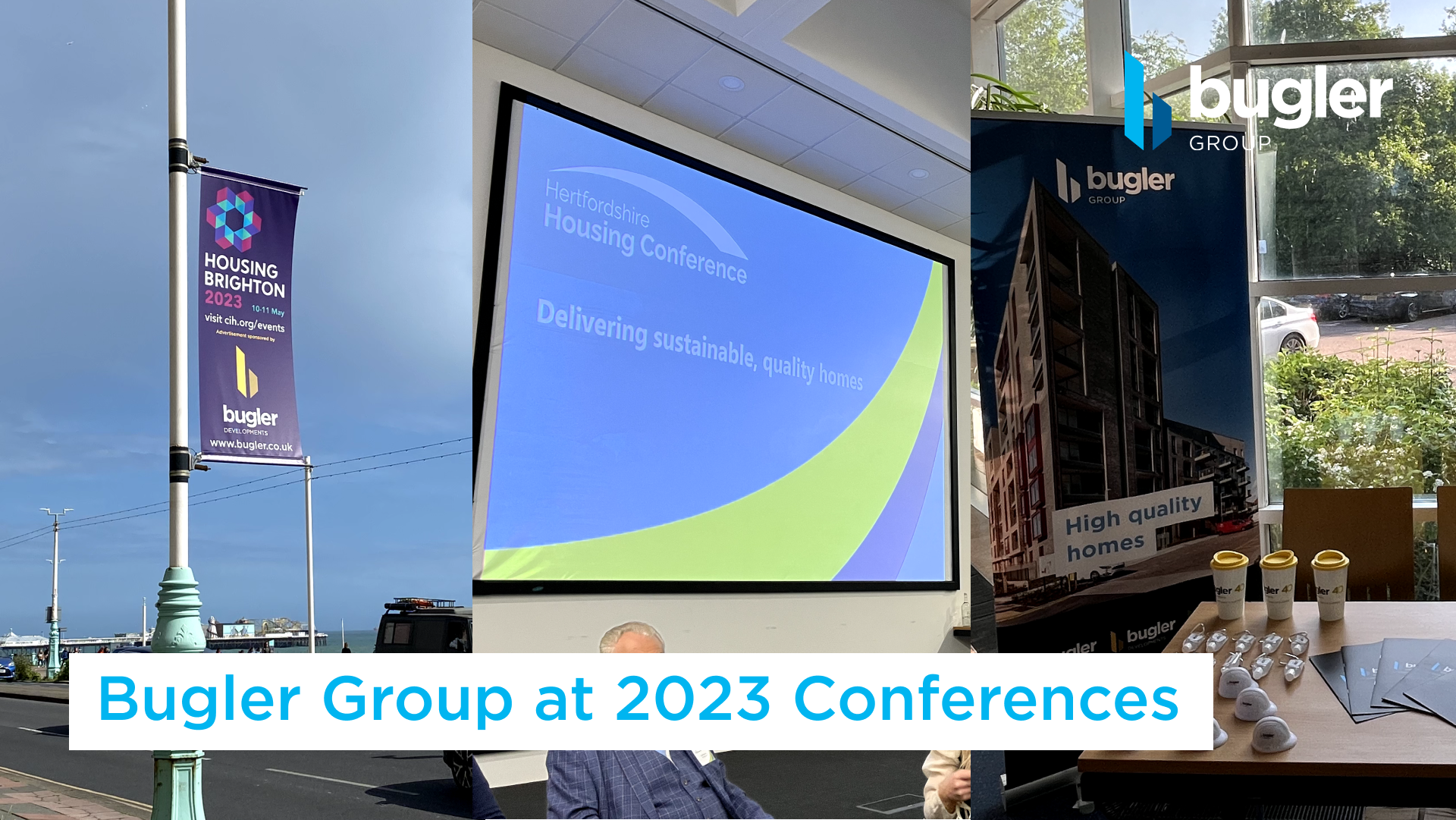 Over the last couple of weeks, the Bugler Group team has attended several key conferences within the sector.
In Brighton, we attended the CIH Conference. It was valuable speaking to so many of our clients, industry colleagues, and friends new and old at the Bugler Developments Brighton Event. Massive thanks to all of those who were able to attend, on what was a great Wednesday night.
Once again, we were Brighton Conference Sponsors with lamppost advertisements across the seafront and throughout the city. Our Head of Marketing, Thomas Bugler, also chaired a very well attended session during the Conference alongside colleagues from The Housing Forum.
A week later, we were in attendance at the Hertfordshire Housing Conference, at the University of Hertfordshire. It was great to return as a sponsor this key event for housing in Hertfordshire, and in addition to exhibiting, we also heard from Lara Oyedele, President of the CIH, and Baroness Sharon Taylor who delivered the Keynote, among other insightful morning talks and breakout sessions.
Finally, we attended UKREiiF in Leeds and it was interesting to see first-hand the impact that this conference is having within the sector. The city was full of clients and industry colleagues, and we are already looking forward to attending in 2024.