For nearly 40 years, we have had a singular focus on delivering quality homes in London and the South East.
Many of our developments are located on brownfield sites, presenting their own unique challenges. We are well versed in tackling even the most complex logistical problems which can involve anything from; archaeological investigations, ground conditions, Japanese knotweed, contamination, site constraints and existing services.
Complexities call for a deep level of expertise and technical knowledge, which we have built up over many decades, together with a strong network of loyal suppliers, consultants and subcontractors, many of whom have worked with us since our inception.
We approach each project with the same highly driven approach from concept phase to completion, pulling together reliable teams, overcoming obstacles and delivering projects via a mix of traditional and modern construction methods.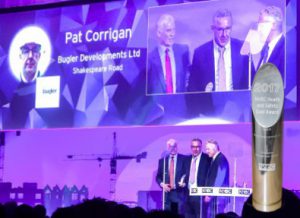 Our Health & Safely policies and procedures meet the highest national standards. Health and Safety standards for our teams, contractors and the communities we work within are continuously reviewed and updated across all of our sites.
We have received five NHBC Gold Awards over the past 8 years, joining an exclusive elite group of companies who achieve over 90% in their NHBC Accreditation Audit, demonstrating a very high level of Health & Safety Management across all operations. There are only approximately 5 Gold Awards being presented by the NHBC yearly, we are proud to be consistently selected.
"Working closely with our partner organisations to reduce our carbon footprint, safeguarding the environment for the future."
Each of our developments are registered with the 'Considerate Constructors Scheme' and we are committed to the Code of Considerate Practice.
From all site materials to wildlife and tree planting and preservation – there are many sustainable elements to consider in construction.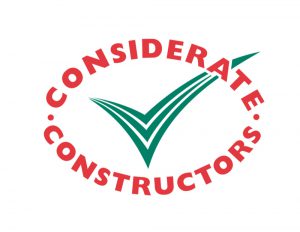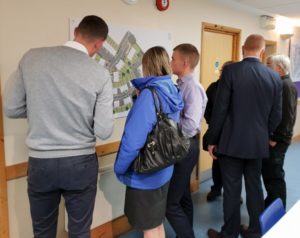 We work closely with our partner organisations to reduce our carbon footprint, safeguarding the environment for future generations. That includes recycling or reusing materials, reducing energy and water use, and complying with all the requirements of our ISO 14001 accreditation.
We appreciate construction impacts communities, therefore good communication is crucial for everything to run smoothly from the outset. For this reason, we maintain a healthy dialogue with the people around us from start to completion.
"Creating a lasting legacy for the communities we work within."
Our community involvement includes a broad range of initiatives from youth and school projects to sports programmes, from coffee mornings to community sponsorships, to business education partnerships and apprenticeships. Ensuring employment opportunities for local communities is a priority, and we promote local labour initiatives, apprenticeships and work experience on every project.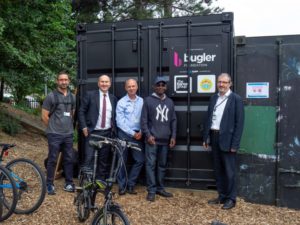 Container donated to Basing Hill Park
EDUCATION & SCHOOLS INITIATIVES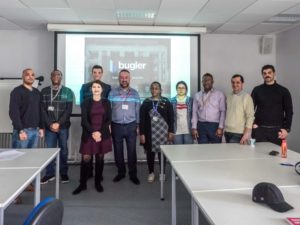 UWL MSc Construction PM students
We are committed to our relationships with education organisations and education initiatives Our training programmes, include working closely with specialist training organisations like the Notting Hill Housing's Construction Training Initiative (CTI).
Whilst working in partnership with University of West London; we have developed seminars and the sharing of best practice for their MSc Construction Project Management students.
For the majority of our developments we partner with local schools in the communities we are working within by running informative career sessions on the breadth of skills required to design and deliver successful developments, we work closely with the head teachers to include our partnership into their curriculum, this includes arranging site visits and organising, drawing, writing and model-making competitions.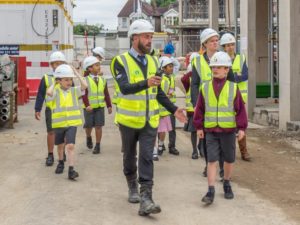 Holy Family site visit, Ealing.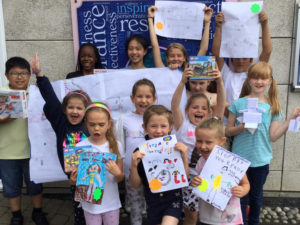 Micklem School, Hemel Hempstead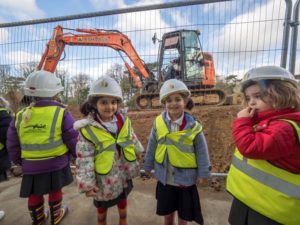 Hampton Wick School visit