Bugler Developments is an award-winning, residential building contractor operating in London and the South East. A family owned and operated business, behind us are over three decades of successfully completed projects and a solid network of skilled and loyal professionals.
To us, success isn't just limited to projects being delivered safely on time and in budget – these things are a given, but it's also about building long-term relationships and delivering quality homes.
As well as building out all projects for our sister company, Bugler Homes Limited, we have developed a number of long standing affordable housing clients and continue to form new partnerships in this sector.
STRUCTURE OF ORGANISATION
Bugler Developments operates a flat management structure; our directors have an open door policy and are invested at every stage of every project, both in terms of the bigger vision, as well as the finer details.
We are always accountable and make sure there is healthy and regular communication across all our divisions.
It's fair to say that approachability is also one of our trademarks – we bring the right people and skills to the table and solve challenges together.

We have consistently maintained our Silver Investors in People accreditation at Bugler Group.
Our most recent accreditation in 2020 was another Silver award, the result of continued hard work and commitment from our entire team.
Bugler Group CEO Andy Bugler commented, "I am delighted to confirm that we have maintained our Silver Investors In People Accreditation.
2020 was a major year for many reasons. Reading the Investors In People feedback has filled me with a real sense of pride in our team, and our Silver status demonstrates how much everyone has been a continued part of driving Bugler forward."
APPRENTICESHIP TRAINING SCHEME
Our training programmes, along with our local labour and community initiatives, provide an ideal opportunity for a career in the construction industry.
Working closely with our clients and specialist training organisations like the Notting Hill Housing's 'Construction Training Initiative' (CTI) we provide fully accredited, apprenticeship standards. Many of our current Site managers started their careers in construction as one of our apprentices.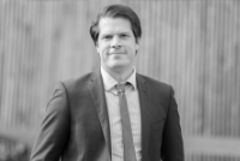 Karim Najm – Project Manager
Site Manager Accreditation Course; Carpenter, CSCS
Karim became known to Bugler through the Construction Industry Training Initiative. He was employed as a trainee carpenter pursuant to the Notting Hill training scheme and was given the opportunity with this Company to train as a Site Manager. Karim has now worked with us for over 5 years and is now a fully qualified Site Manager running sites in his own right.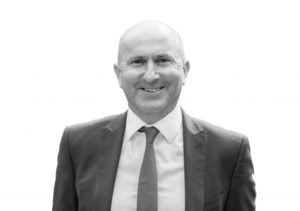 ANDY BUGLER
Group Chief Executive
HNC in Building Studies
Having worked in construction management from the age of 16 and gaining an HNC in Building Studies, Andy went on to qualify as a Property lawyer working on a number of high profile transactions at firms such as Lawrence Graham. In 2000, Andy took the decision to combine both his construction and legal skills and joined the Bugler Group first as Construction Director and from March 2001 as Managing Director of Bugler Developments and Group director. As part of the recent Group restructure, Andy took on the role of Group Chief Executive where he will bring his skills and knowledge to oversee the further success and development of all group companies as well as continuing in his role of Chief Executive of Bugler Developments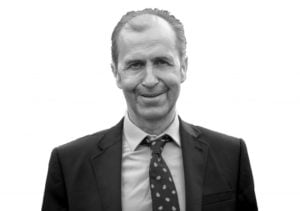 KIERAN BUGLER
Chief Executive Bugler Homes
Diploma in Site Management ACIOB, HNC (part 1) Building Studies
Kieran joined Buglers in 1986 when due to the size of turnover his role was of a combined site management and surveying nature. Now, three decades on, he has seen the new housing section of the company grow to include developments ranging from luxury detached houses to large flat complexes in the heart of London. He is excited about the anticipated growth of Bugler Homes in the years ahead and the continued success of the Group as a whole.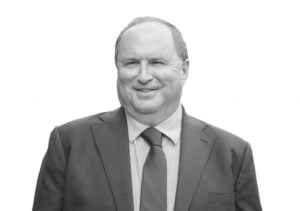 DENIS BUGLER
Financial Director
HNC in Building Studies
Denis started his working life with the Prudential Insurance Company in the City.
He joined Bugler Developments in 1990 and worked his way up to Site Manager and Contracts Manager whilst studying Building on day release.
He has been our Financial Director since 1998.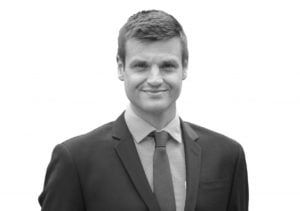 JAMES CHELL
Land Director
Member of the Royal Institution of Chartered Surveyors (MRICS, Planning & Development) & MSc Planning & Development
James joined Bugler in 2015 as a Land Manager, prior to that he had been working for Cushman & Wakefield LLP and has 9 years' experience over all in the construction industry as a Land Manager. James possesses a lot of proficiency in client liaison as well as delivery of public and private sector housing projects.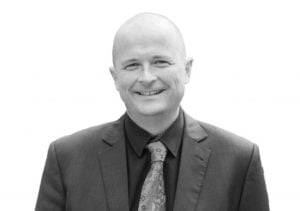 STEVE TOUGH
Commercial Director
CIOB member stage 2 examinations; CIOB member stage 1 examinations; HNC in Building Studies
Steve worked with Rok Llewellyn for a period of 10 years before joining Bugler in September 2002. Steve worked at Bugler as a Senior Surveyor for 2 years before being promoted to the position of Managing Surveyor in 2004, Commercial Manager in 2011 and Surveying Director in 2014 and Commercial Director in 2016.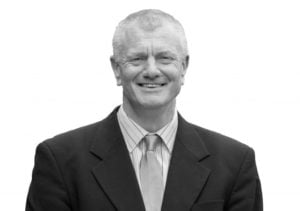 JEREMY GRAHAM
Operations Director
BSc Quantity Surveying; MCIOB, CSCS – Managers Black Card Holder
Jeremy has worked in the construction industry for over 25 years gaining 16 years' experience with Willmott Dixon before working at Hill Partnerships and Mansells. Jeremy joined the Board of Directors in 2014 and is responsible for the Construction stage on all of our projects until practical completion. Emphasis is placed upon Health & Safety, quality and programme predictability.
DAVID CULLITON
Pre-Construction Director
ICIOB; Diploma in Quantity Surveying, CSCS
David has worked in the construction industry for over 30 years, working as a consultant Quantity Surveyor before gaining experience with Galliford Try, Prowting Homes and Sunley Turiff Construction. David joined us in 2002 and over his time with us he has become a key member of staff fulfilling a number of important roles such as leading the technical team, bid management, quality manager and environmental manager. David is core group member for several of our framework partnerships.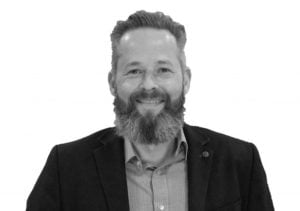 MARK FINCH
Technical Director
ONC in Architecture, HNC in Civil Engineering
Mark recently joined Bugler Developments as Technical Director from Shanly Homes, Beaconsfield, where he worked for 11 years as Head of Technical and Technical Manager for 4 different regions. During his time at Shanly Homes, Mark has been directly responsible for circa 80 developments, ranging from 1 house to 400+ units including 5 storey RC framed blocks in and around London. Prior to this Mark worked at various housing developers in a Technical / Engineering role and also as a Civil Engineer, designing motorways, contraflow systems, roundabouts and highway drainage for Brian Colquhoun and Partners, later rebranded URS Corporation for circa 10 years. In total Mark has been involved in construction for circa 32 years.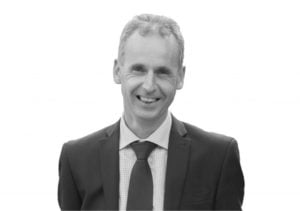 ANDREW HAWKINS
Company Secretary
Andrew joined Bugler in 2013 as Company Secretary and Financial Controller. Andrew is a chartered accountant with a broad range of experience and over 10 years in the construction industry. His responsibilities include group financial management and leading the finance team.