Meet the Builder Event and Foundation Donation at Broadfields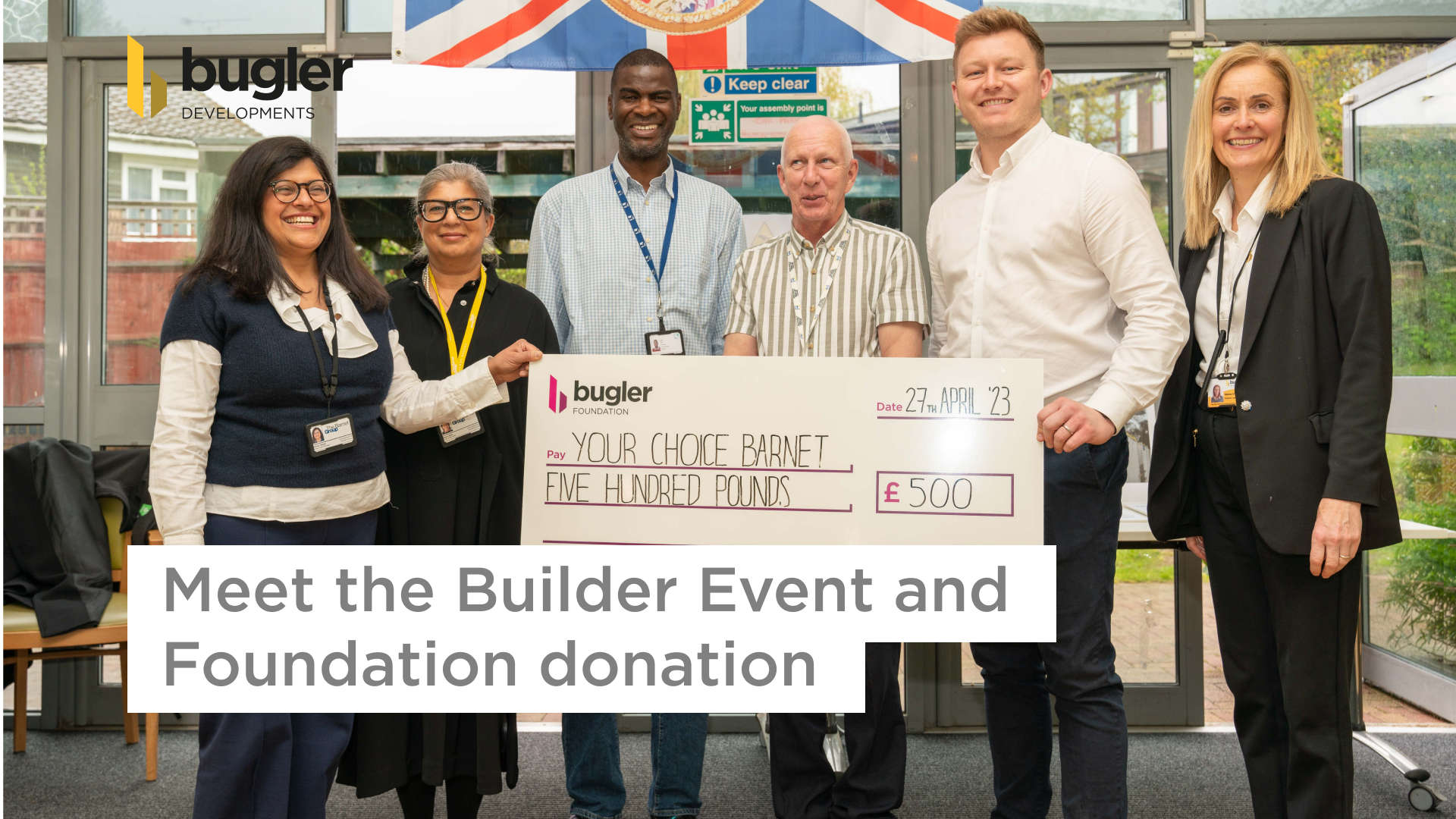 In April, members of the Bugler Developments team at our Broadfields Site attended a Meet the Builder event for local residents.
As part of the session, Mitchell Cooper, Contracts Manager; and Helena O'Keeffe, Resident Liaison Officer, presented Your Choice Barnet with a £500 donation as a thanks for utilising the Community Space as a location to host our Meet the Builder Events. This went towards the Coronation Party in May which was held at the space, which you can see in the photos.
The team were also on hand to answer queries from local residents as work starts at Broadfields, where we are building 28 apartments for affordable rent, for Barnet Homes.
​