The Bugler Foundation supports The Blue Tangerine Federation at RHS Chelsea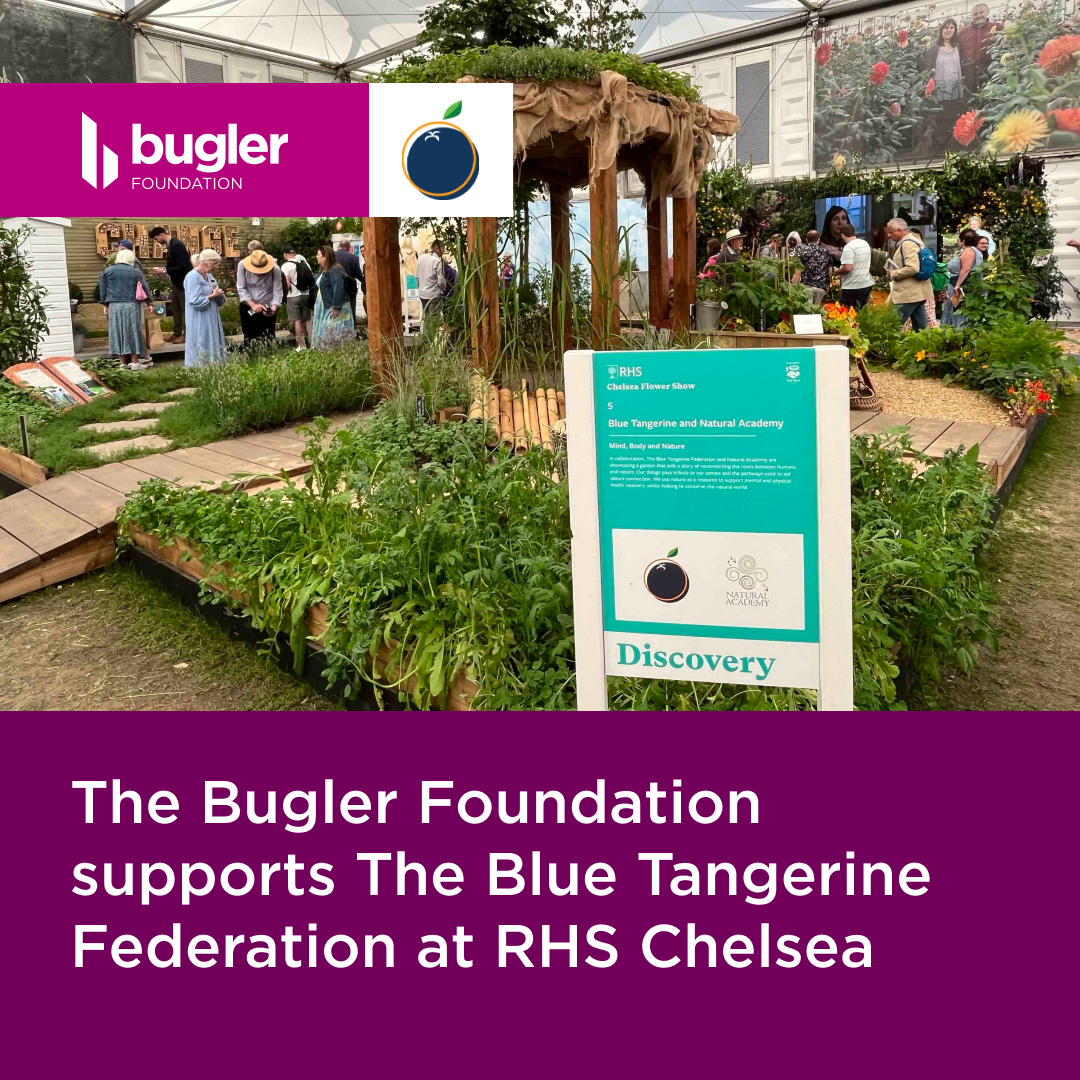 For the second consecutive year, The Blue Tangerine Federation secured a prestigious exhibition spot at the Chelsea Flower Show, and once again the Bugler Foundation was pleased to play a supporting role in their presence.
The Blue Tangerine Federation consists of two SEND schools – The Collett School and St Luke's School – ultimately focused on improving possibilities for their pupils by being better, together.
The Bugler Foundation helped support the planting and logistics of transporting the garden to RHS Chelsea with a financial donation. This year's garden, called "Mind, Body and Nature" won a Silver Medal in judging, and is testament to the hard work of all involved.
Kieran Bugler, Bugler Homes CEO said, "The work that the Blue Tangerine team has put into their 2023 garden is phenomenal. We were delighted to support the Federation once again, and it was wonderful to see the award-winning garden at Chelsea amongst inspiring examples of horticulture. We are looking forward to visiting the school once the garden returns for the enjoyment of its pupils."
Stephen Hoult-Allen, Executive Headteacher said, "We are really pleased to say that our garden designed, created, grown and tendered by children and young people with SEND has been awarded a Silver Medal and, judged by the same standards as the world's most accomplished designers and horticulturalists.  The garden has been another fantastic achievement and highlights our tireless practice to help secure the skills needed to thrive throughout childhood to successfully embark adulthood in our mainstream world."
​