Topping Out Ceremony at Bell Road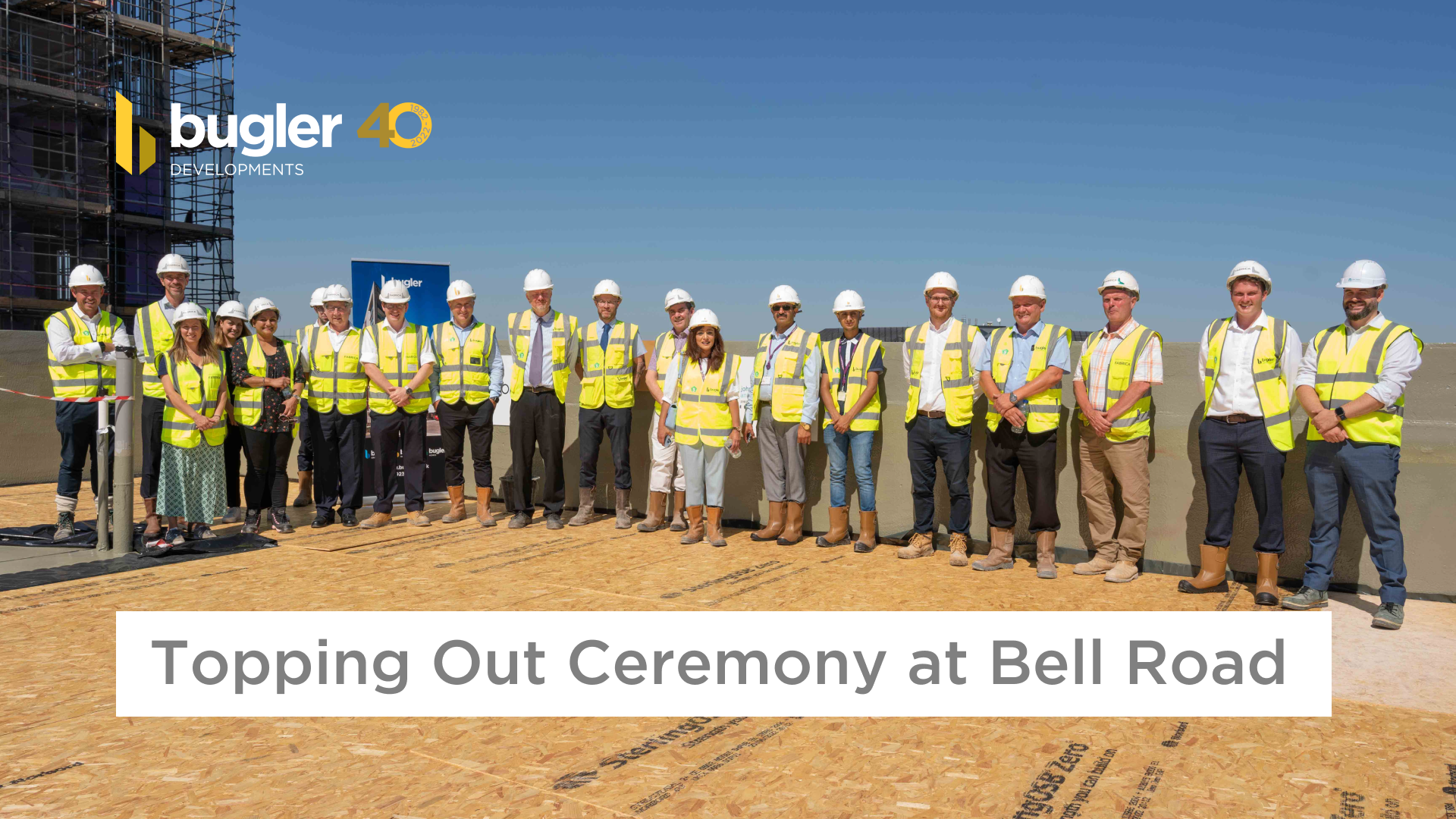 On 11th August, the Bugler Developments team at Bell Road in Hounslow were pleased to welcome representatives from Hounslow Council, A2 Dominion and John Rowan and Partners for a traditional Topping Out ceremony.
127 modern apartments are being built at Bell Road, across a range of tenures: 34 affordable rent and 93 shared ownership homes, this is in addition to four commercial space units. 
The event began with an introductory talk and update on site progress; and was followed by several of the invited guests taking part in the Topping Out Ceremony which took place on the sixth floor of Bell Road, with stunning views across west London.
Andy Bugler, Bugler Developments CEO said, "It was great to welcome representatives from the Council, A2Dominion and JRP to Bell Road and update all on site progress before taking part in the Topping Out ceremony. This marks an important point in the delivery of 127 new homes in the heart of Hounslow which we are aiming to complete by September 2023. We have worked extensively alongside A2Dominion for many years delivering affordable homes in Hounslow and across London, and we are pleased to continue this relationship by providing these fantastic new homes for the local community."