Councillor Millard visits Informer House, Teddington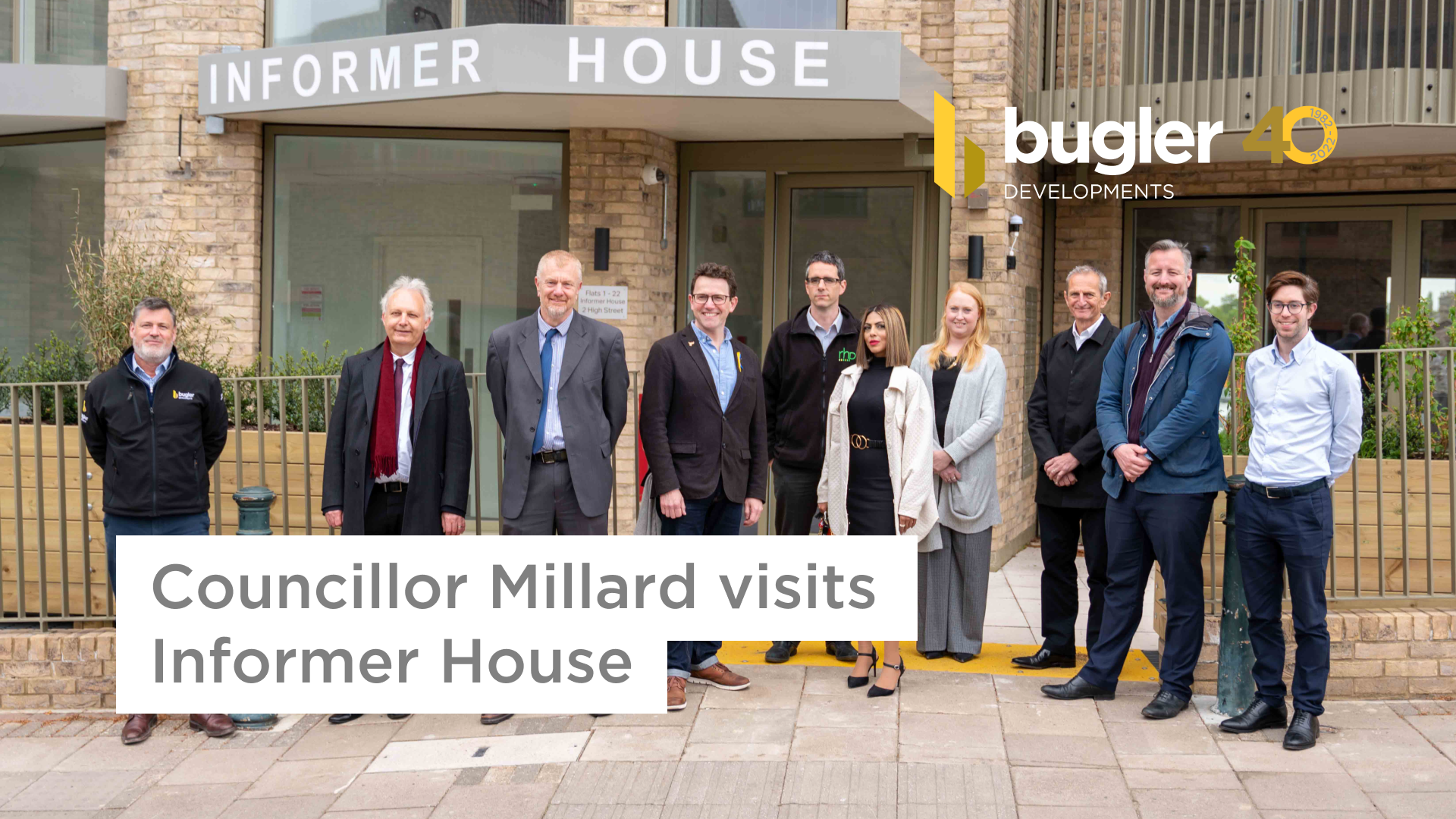 In April, Bugler Developments were delighted to welcome Councillor Jim Millard, Lead Member for Housing for Richmond Council to Informer House in Teddington.
Councillor Millard was joined by fellow representatives from Richmond Council, Richmond Housing Partnership and also Red Loft and Welling Partnership. The Bugler Team was comprised of Jeremy Graham, Operations Director and Shane Mackintosh, Senior Contracts Manager for Informer House, and Thomas Bugler and Ken Frakes representing marketing.
Councillor Millard and attendees were given a talk on the Informer House development by Shane Mackintosh, before a tour of the apartments, and meeting one of the new occupants who had just moved in.
Jeremy Graham, Operations Director at Bugler Developments said "It was good to celebrate the completion of Informer House alongside Councillor Millard and members of the teams which made this new development possible. Informer House was built for RHP, and I am pleased to already see the first occupants of these 22 new shared ownership apartments moving in. We wish them many happy years in their new homes."
Cllr Jim Millard, Richmond Council's Spokesperson for Housing, said "It was great to visit Informer House and meet some of the residents who are settling into their new homes. I'm delighted with the completion of Informer House for RHP which meets the Council's high expectations in the level of specification and the excellent build standard achieved by Bugler.
"From the detail of the sound and energy-efficient windows through to the angled brickwork detail, the new shared ownership homes for residents at Informer House will be a welcome addition to Teddington's streetscape for many years to come."