Cllr. Mahmood visits Buckingham Avenue in Perivale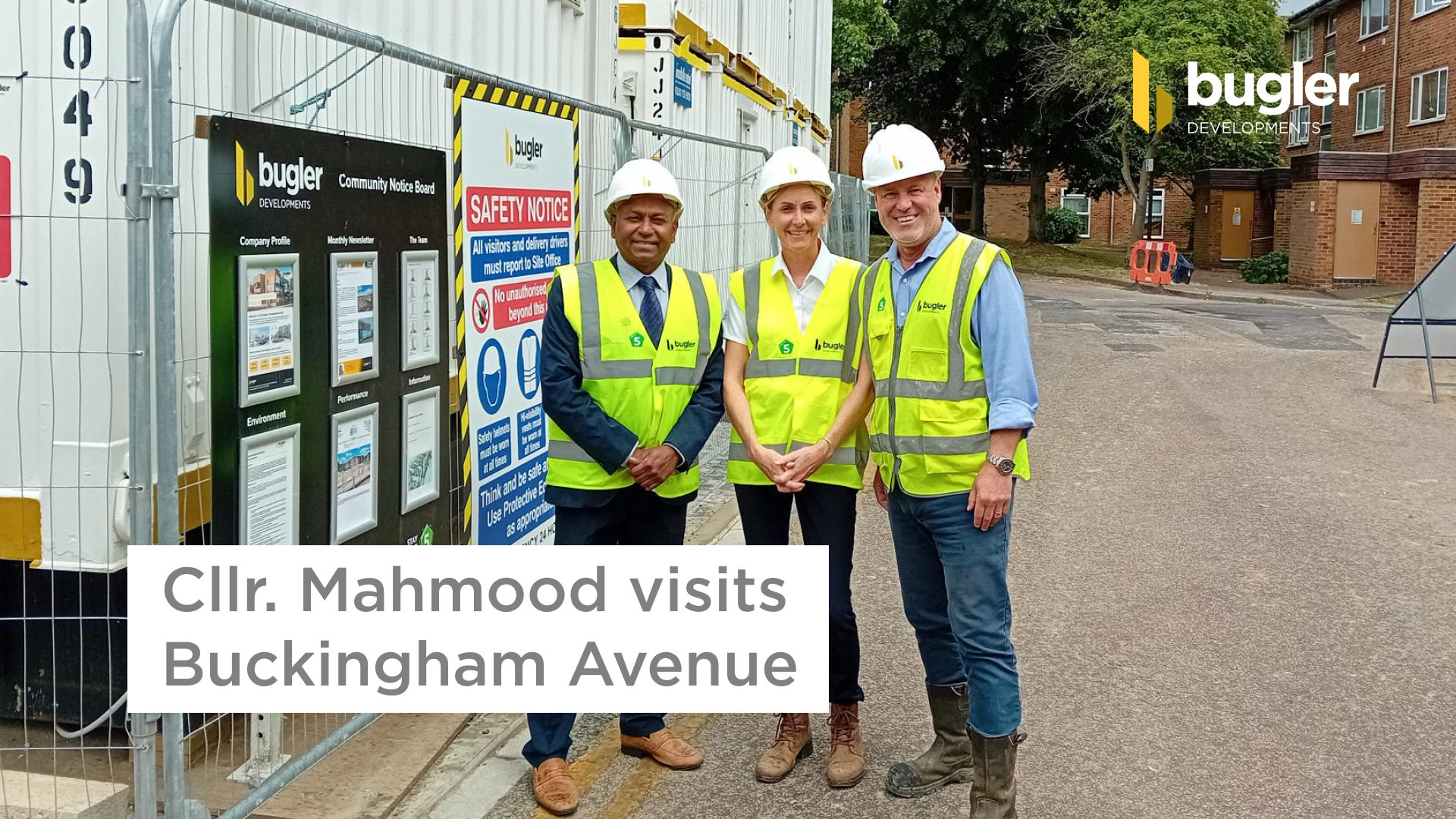 In early July, the Bugler Developments Team at Buckingham Avenue were pleased to welcome Cllr. Tariq Mahmood on site.
Cllr. Mahmood was joined by Shane Mackintosh, Senior Contracts Manager and Helena O'Keeffe, Resident Liaison Officer, and was provided with an update on progress. At Buckingham Avenue, we are building 41 apartments – 16 for shared ownership and 25 for affordable rent, for the London Borough of Ealing.
Shane Mackintosh commented, "We were pleased to have Cllr. Mahmood on site for a progress update and were happy that it was a successful visit. Cllr. Mahmood was satisfied with the work he observed on site and we look forward to welcoming him again in the future."