Bugler Developments and the Southern Construction Framework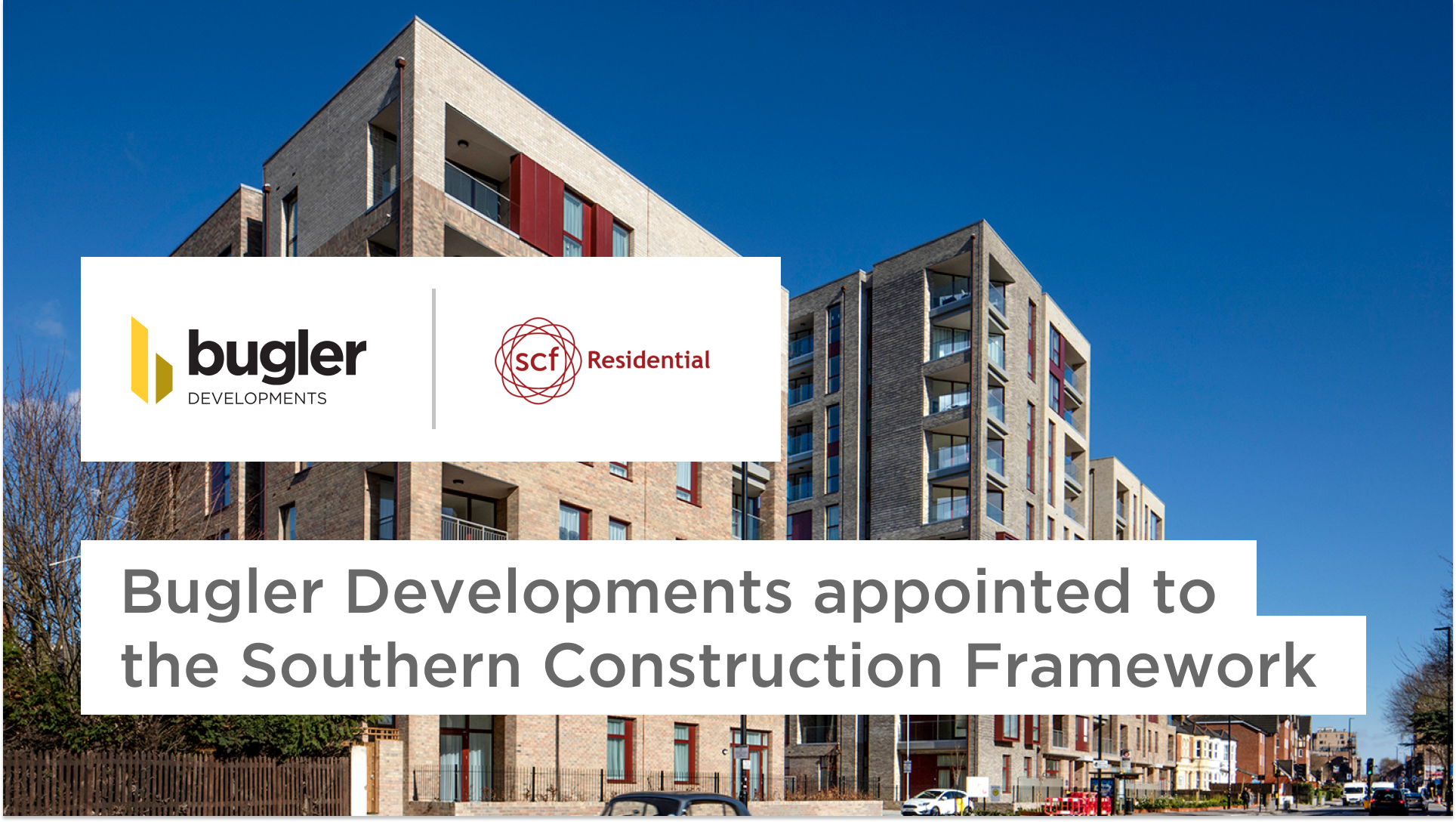 Bugler Developments are members of the Southern Construction Framework.
Along with other successful bidders, we are part of a new £5.16bn Residential Delivery and Development Framework, a four-year framework available to all public bodies in the South East, London and the South West.
The framework has been designed to be flexible and responsive to industry pressures, including carbon, Modern Methods of Construction (MMC) and the need for housing.
For more information on the framework, visit the SCF – Shaping Public Construction website.
Andy Bugler, Bugler Group CEO says, "I am pleased that the team has successfully been appointed to the Southern Construction Framework. All at Bugler Developments are looking forward to delivering on the framework and are committed to building high quality homes that people are proud to live in".
​