Wellbeing boxes across our sites provide advice and guidance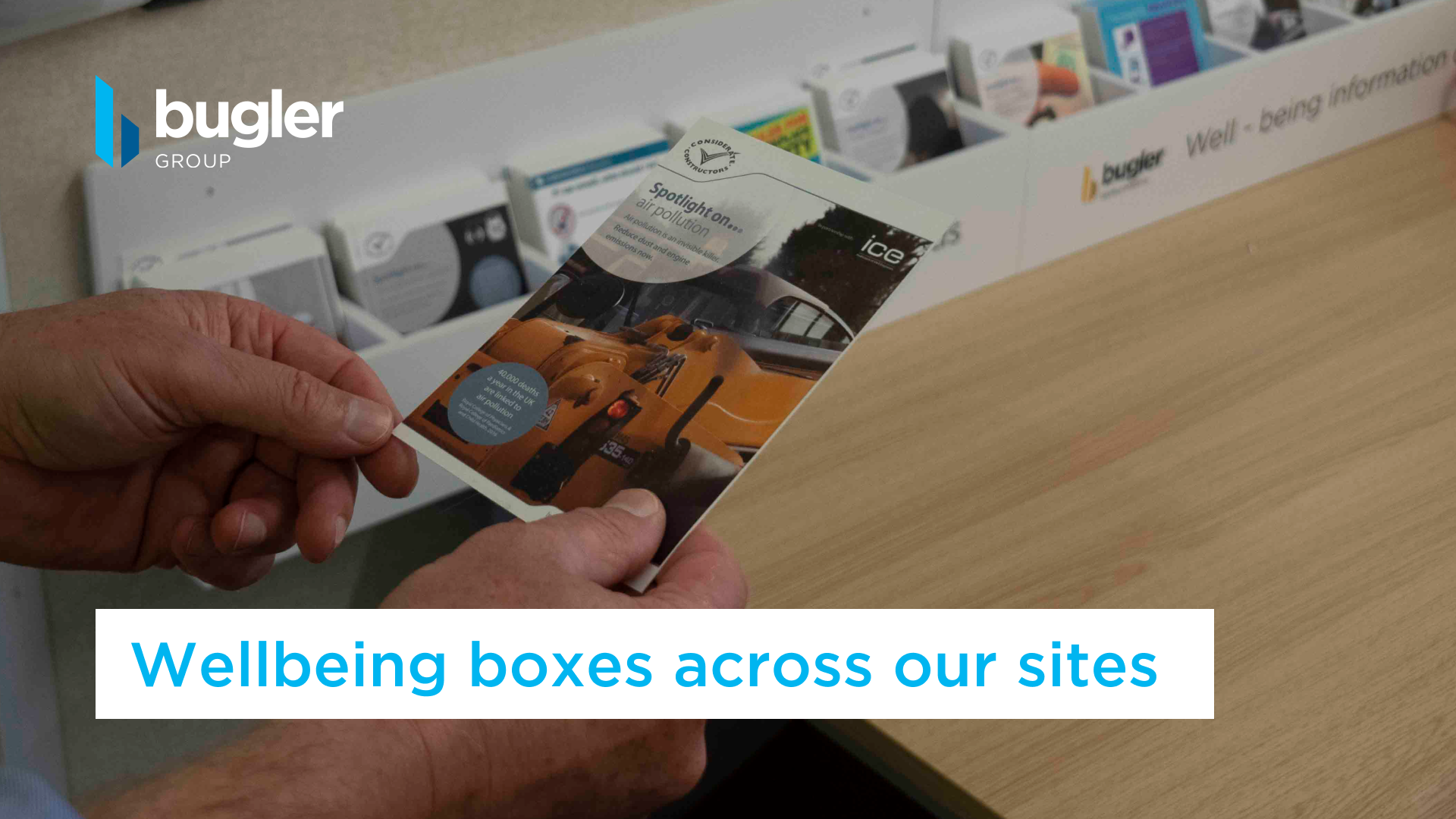 In cabins across all our Bugler sites, you will find a simple, yet effective white box. This is our wellbeing box. It contains a series of pocket-sized cards which cover information on topics such as workplace safety, Covid-19 and mental health.
These cards have been created using information from a number of health and wellbeing resources, in addition to "Spotlight on…" cards from the Considerate Constructors Scheme, which Bugler Developments are long-term members of.
The concept of a wellbeing box was initially suggested in 2019 by Mark Baker, a Bugler Senior Site Manager at our Halsey House development in Watford.
The boxes and the pocket-sized cards were an immediate success, gaining positive feedback from site teams and subcontractors alike. Many people have taken cards away to get a better insight into the challenges that affect people working in construction.
Now rolled-out across our network of sites in London and the South East of England, the cards and their subject matter have been included in our site inductions as everyone is provided with a full set on their first day. We will continue to provide these boxes at all of our sites and are continually creating new cards on topics based on feedback from our teams.
​