An update from site: Beaconsfield Road (February 2023)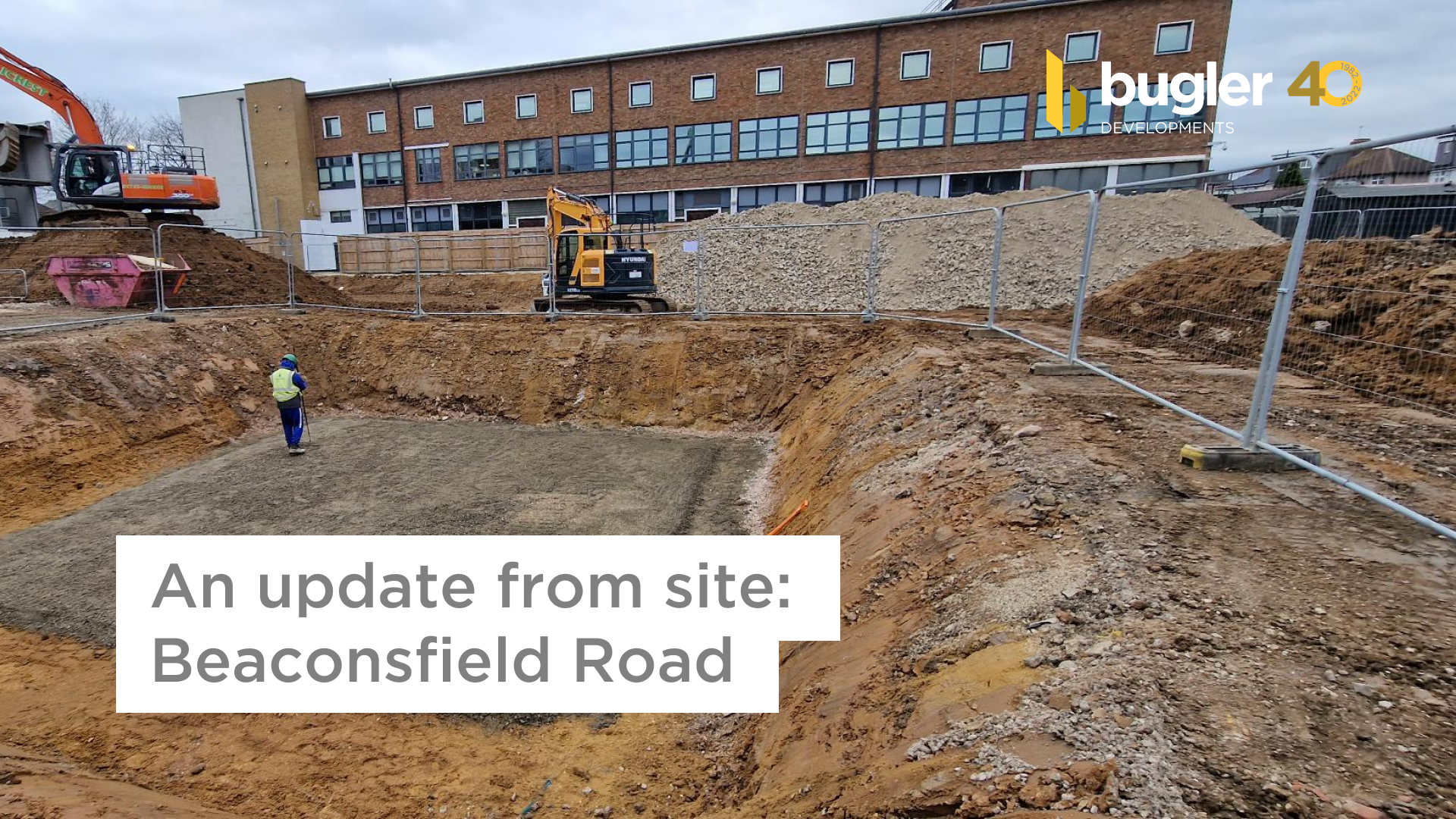 Beaconsfield Road, in Southall, is our development of 118 apartments for affordable rent for our client, Metropolitan Thames Valley Housing.
Our latest update from site comes from Project Manager, Mark Bowron.
"At Beaconsfield Road, a series of enabling works have taken place to allow our civil engineers to begin groundwork.
Crane base works, in advance of the tower crane being fitted have finished.
Attenuation tank formation works with a shingle base are ready to accept the drainage crates.
We are now also reducing ground to formation level for our piling mat with 6F2 stone being placed and compacted in 150 mm layers to a depth of 600 mm as per the engineers design, these works are in anticipation of piled foundation works commencing end of February. "