Work Experience at Paradise Fields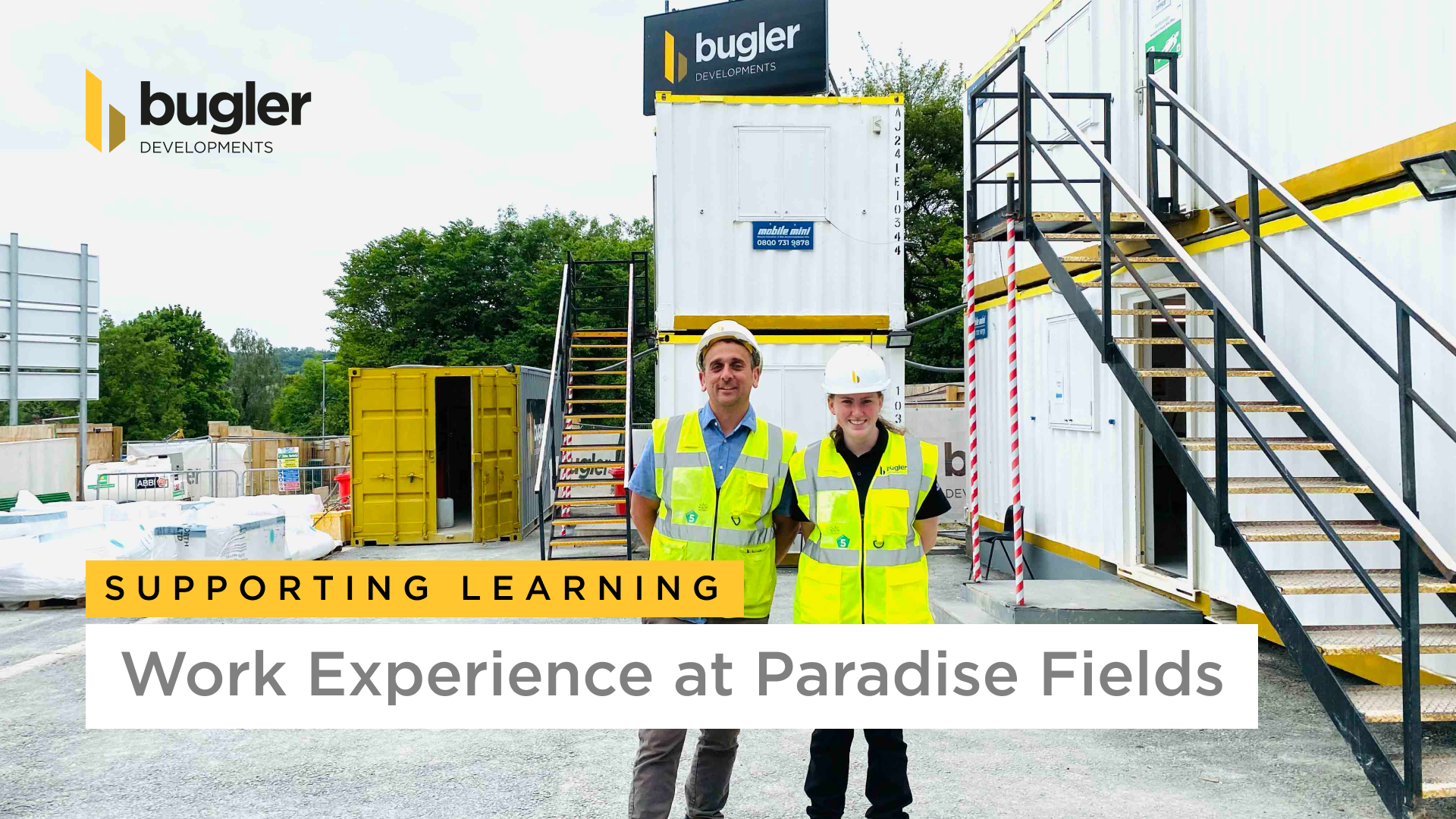 Our Bugler Developments team at Paradise Fields were pleased to welcome Evelyn, a Year 10 student for a week of work experience in July.
Evelyn undertook various tasks over the five days. Andy Ziadi, Project Manager, and Guy Sagal, Site Manager, took time to bring her up to speed on our development in Hemel Hempstead, before providing Evelyn with a series of engaging activities.
This included meeting everyone on site, taking part in site inspections – observing how the build was progressing and learning how to properly examine build quality. Evelyn also used our Fieldview software to input data on construction progress, and had site visits from our Customer Care team, who explained the importance of post-completion services; alongside a visit from Lorna Pierce, who is a Site Manager at one of our Phase Two Garage Sites in Dacorum.
Jeremy Graham, our Chief Operating Officer, visited Evelyn on her last day and along with Andrew Ziadi presented her with a voucher upon completing her week with us. Jeremy said, "We were delighted to host Evelyn on site at Paradise Fields. Andrew and Guy were pleased with the initiative and eagerness Evelyn took to all tasks across the week. We hope that this five days will inspire Evelyn to continue looking at construction as a career for her future and would happily welcome her again and support this ambition".
Evelyn said, "I would like to say thank you for having me last week. It was good because I got to see what was going on in the office and the site to help me with my future. It was also nice because you were kind people."