The Bugler Group at The Housing Forum National Conference 2023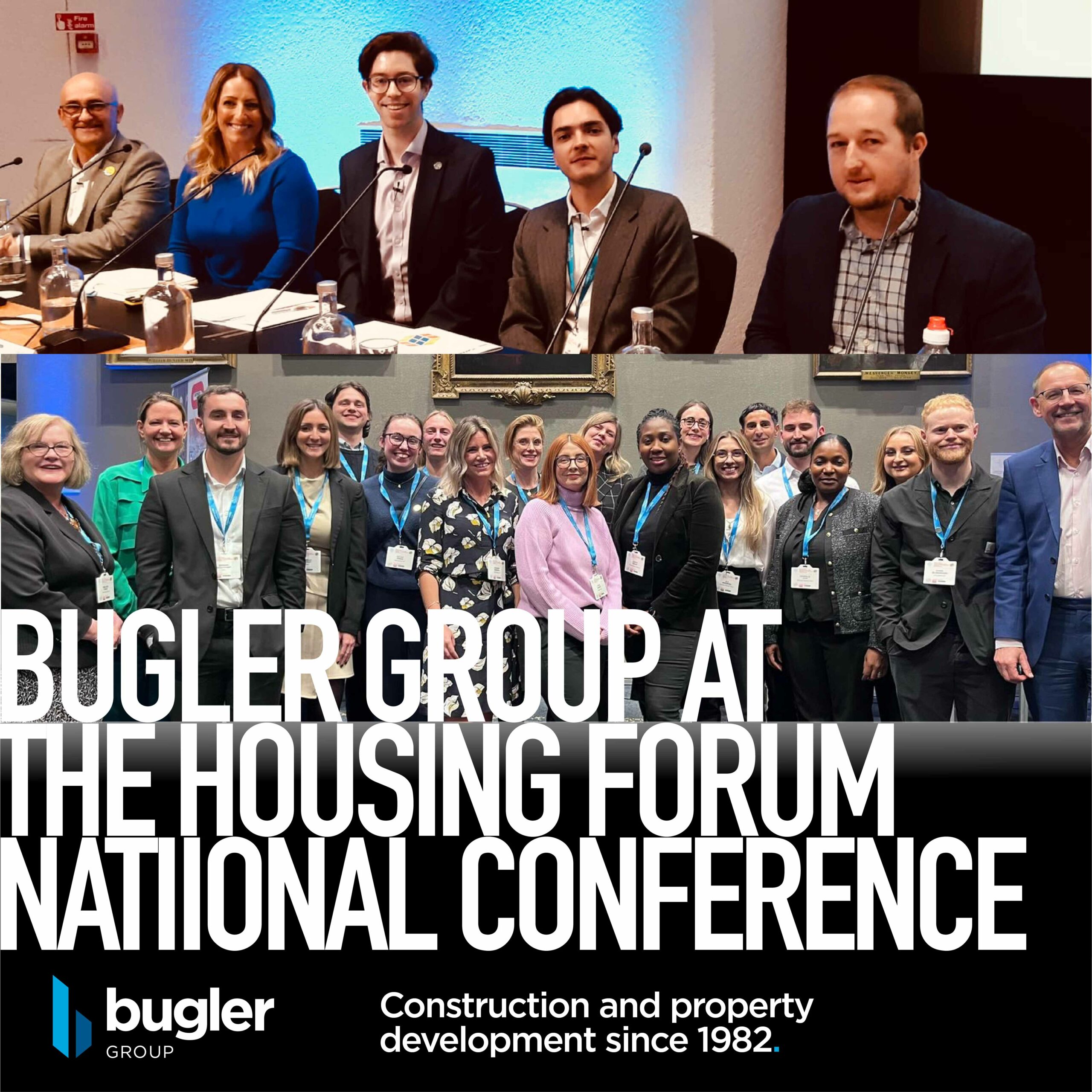 On Tuesday, 24th October, Thomas Bugler and Lorna Pearce represented the Bugler Group at The Housing Forum National Conference 2023, which took place at the Royal College of Physicians in London.
Thomas Bugler, Head of Marketing at Bugler Group, was chairing a breakout session in his role as Chair of The Housing Forum Futures Network – their Young Leadership Programme.
The session covered:
– Insights from the Network
– The major piece of work from the second cohort, The Route Map for New Home Delivery
– Personal highlights and how the Network has supported professional development.
Thomas was joined by panelists representing participants and employers involved in the Futures Network. He said, "As Chair of the Futures Network, it was a real thrill to chair a breakout session on the Network at the 2023 National Conference.
I was joined by four great panelists: Kevan Allaway, Hayley Hayes, Luis Obregon and Oliver Parker. I was pleased to hear from attendees that it had been an engaging and interesting session, and hope that we have inspired people to consider taking part in the young leadership programme.
Thank you to The Housing Forum for providing us with this prominent platform."
The Bugler Group has been involved in the Futures Network since the first cohort, and the team is pleased that Lorna Pearce, Site Manager at Bugler Developments, has joined the third cohort for 2023-2024.
The team congratulates Lorna for being accepted on to the Futures Network programme, and wishes her the best of luck with the year ahead.