An update from site: Bilton Road (November 2021)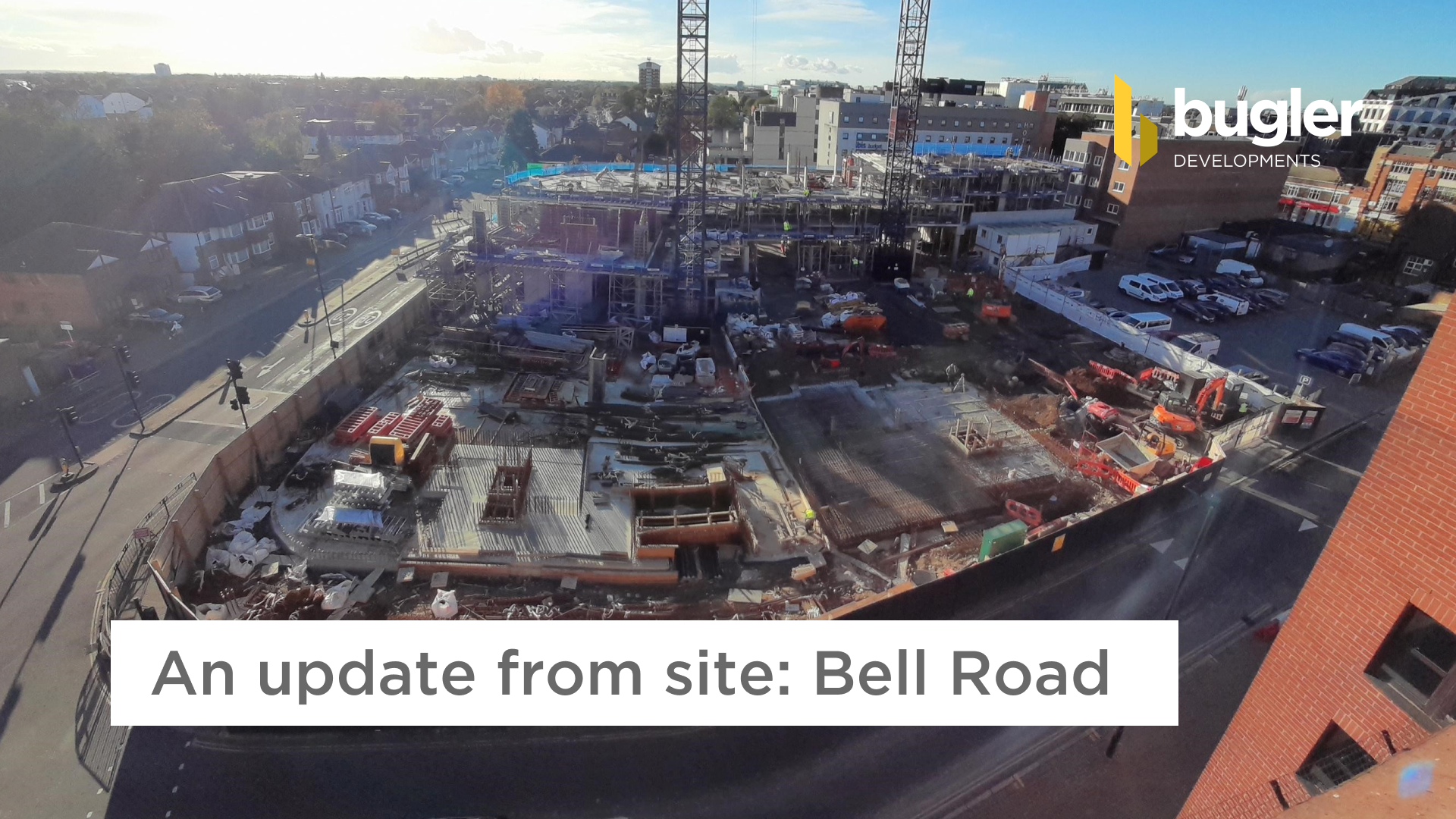 This update from site comes from Bilton Road, in Perivale, where we are building 105 apartments for affordable rent and private sale for Network Homes.
There are three apartment blocks across the development, and Project Manager Mark Bowron tells us more about progress.
"Starting with Block C, all units have now been snagged by the client and we are preparing to resolve these. Both hard and soft landscaping has been completed, leading up to the marketing and show apartments in Block B., which are also ready. Inside, the lift has been installed and communal decoration is well underway. Photovoltaic panels on the main and lower roof terraces have also been completed.
In Block B, decoration is well underway, with flooring finishes being completed and carpets being laid. Garden walls and patio areas have also been completed and balcony paving is nearing completion. Like Block C, photovoltaics are also complete.
Meanwhile on Block A, we have now plastered to the fourth floor, and internal fit out from the ground floor up is well underway. All balcony balustrades have been installed and balcony paving is progressing".
For more information on Bilton Road, please visit our project page here.